Connecting with the Community – Les Amis du Village Beaurepaire
by
BW Group
on
Wednesday, September 7, 2022
Are you interested in creating a Resident's Association to empower your local community? Read on to learn about a model initiative on the West Island that's successfully engaged residents to empower change in their neighbourhood.

As real estate brokers here in the beautiful West Island, we're well aware of what's on offer in the various municipalities. However, beyond schools, transport links and local amenities, some neighbourhoods go above and beyond to improve and enhance their local communities. How, you may ask? Well, that's by creating Resident Associations that empower residents to truly have a say in what goes on in their local area.

One such fabulous resident-led initiative is Les Amis du Village Beaurepaire. To find out more about this grass roots venture, and to learn how it's achieved success, we've contacted its President, Brian Miller. Here's how this non-profit organization is harnessing resident power to make a real and lasting difference to community life …
First of all, what is Les Amis du Village Beaurepaire?
Les Amis du Village Beaurepaire is a Resident's Association created to help give residents a vehicle to positively contribute to their community. It has a specific focus on bringing people together via events, clubs and supporting local businesses.


How and when was it created?

The initiative was created in May 2018 after Brian and City councillor Dominique Godin (a local resident) agreed that the community could benefit from an organized Resident's Association.

Inspired by a similar project in Toronto, the pair got together a group of like-minded individuals who shared a vision. Namely, to make their lovely lakeshore community even better.

"We all agreed, the suburb already had a lot of attributes – tree-lined streets nestled on the shores of the beautiful Lac Saint-Louis and a high street – but there was also a widespread idea that there was potential for more," he explained.

The group of volunteers started off small, getting involved with an Artisan Fair that was being run by the Merchants Association. From there, the initiative has gained more and more momentum, growing to become a vibrant, dynamic community that connects people in a truly positive way.


What kind of events do you run?
The initiative has a packed calendar of events, including:

- Marché BEAU
This weekly farmers market is the jewel in the crown for the Association. Located at the corner of Beaconsfield Boulevard and Fieldfare Avenue, this amazing event takes place every Friday from May through to September. It brings together some of the finest local farmers and entrepreneurs; and you can purchase fresh seasonal produce and artisanal foods, all while being serenaded by live music.
To ensure your enjoyment, the road where the event takes place is closed to traffic, which further demonstrates the effective way the Resident's Association works with the City.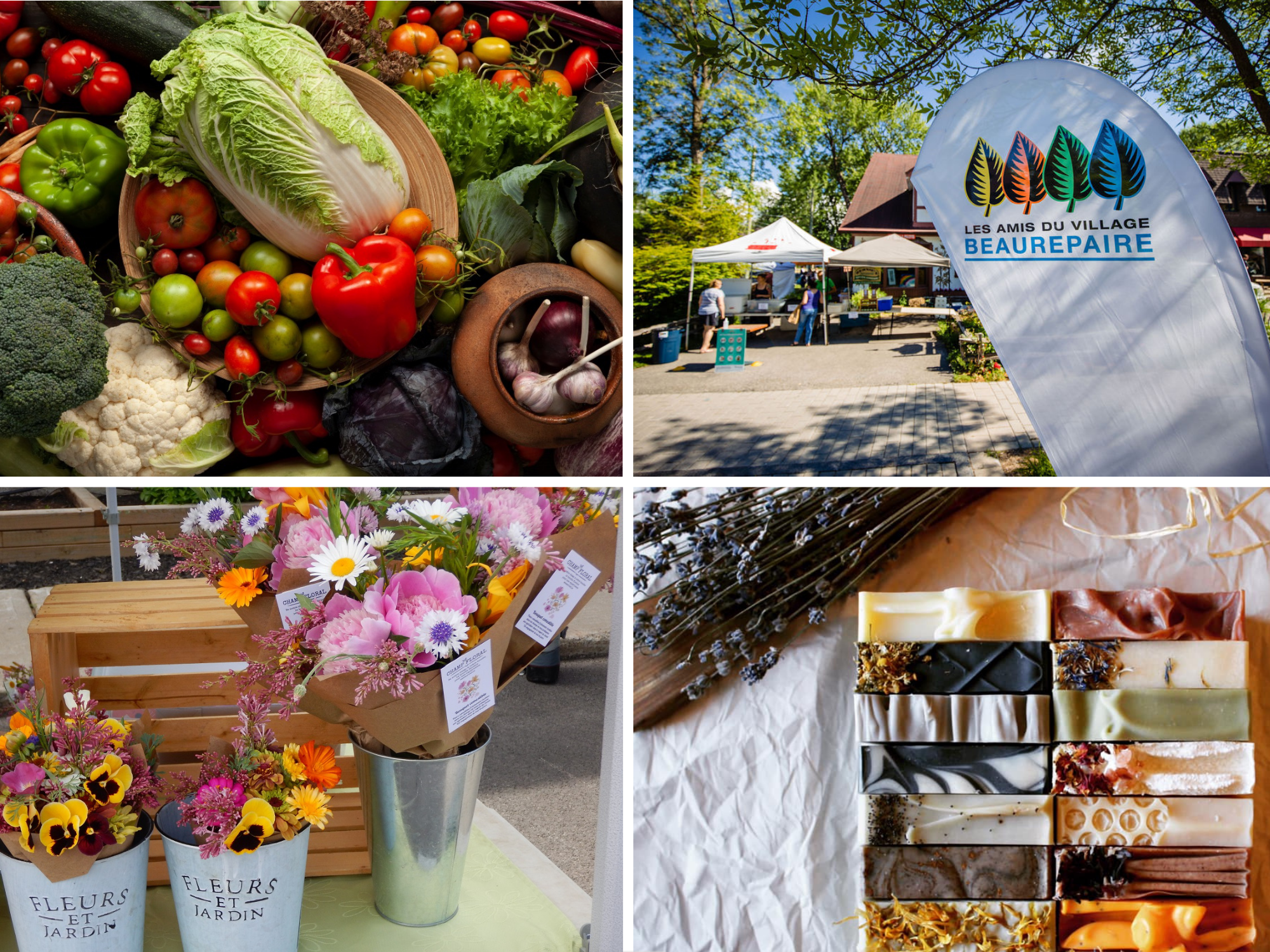 - Marché BEAU+
If you haven't done so already, you still have time to make it to this event. It's the Harvest Market, and it's taking place on September 16th. Check out the website and Facebook feed for more details!
- Big Beau Garage Sale
This incredible event took place in May of this year, and more than 170 households took part, which was amazing for the community! Inspired by the Great Glebe Garage Sale in Ottawa and Porchfest in NDG, there was also live music dotted around the neighbourhoods, ensuring the crowds were drawn in.

This event was also great for publicity, with CBC and the Montreal Gazette covering the local story. It's set to be repeated every Spring, so if you love a garage sale this is definitely one for your calendar!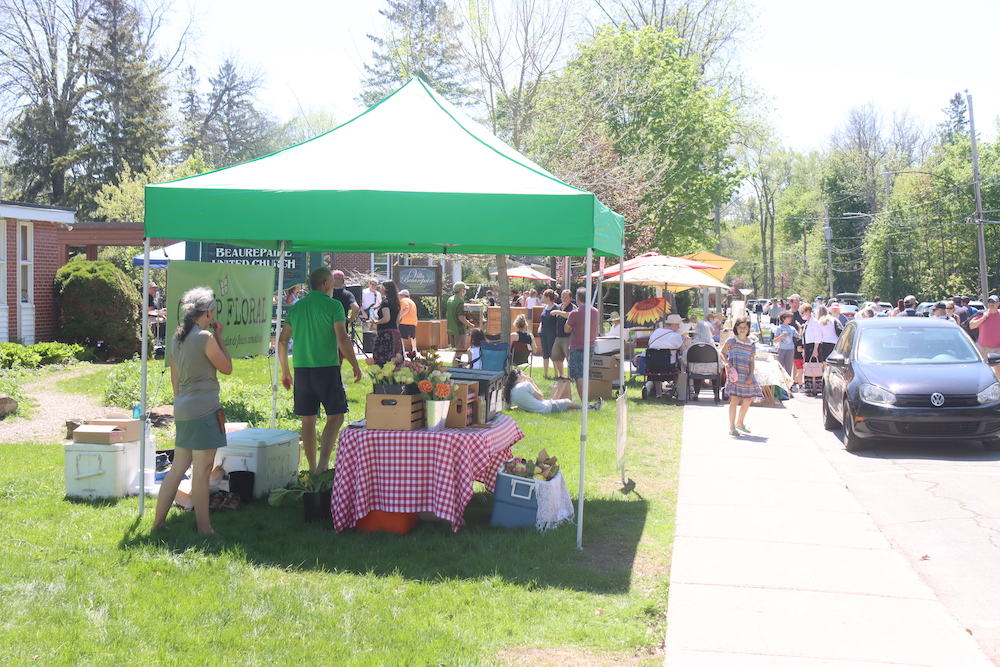 - Holiday Market
This marks the third year for the community Holiday market. If you love all things yuletide, then make sure you keep an eye on the date as it's bound to be even bigger and better than before.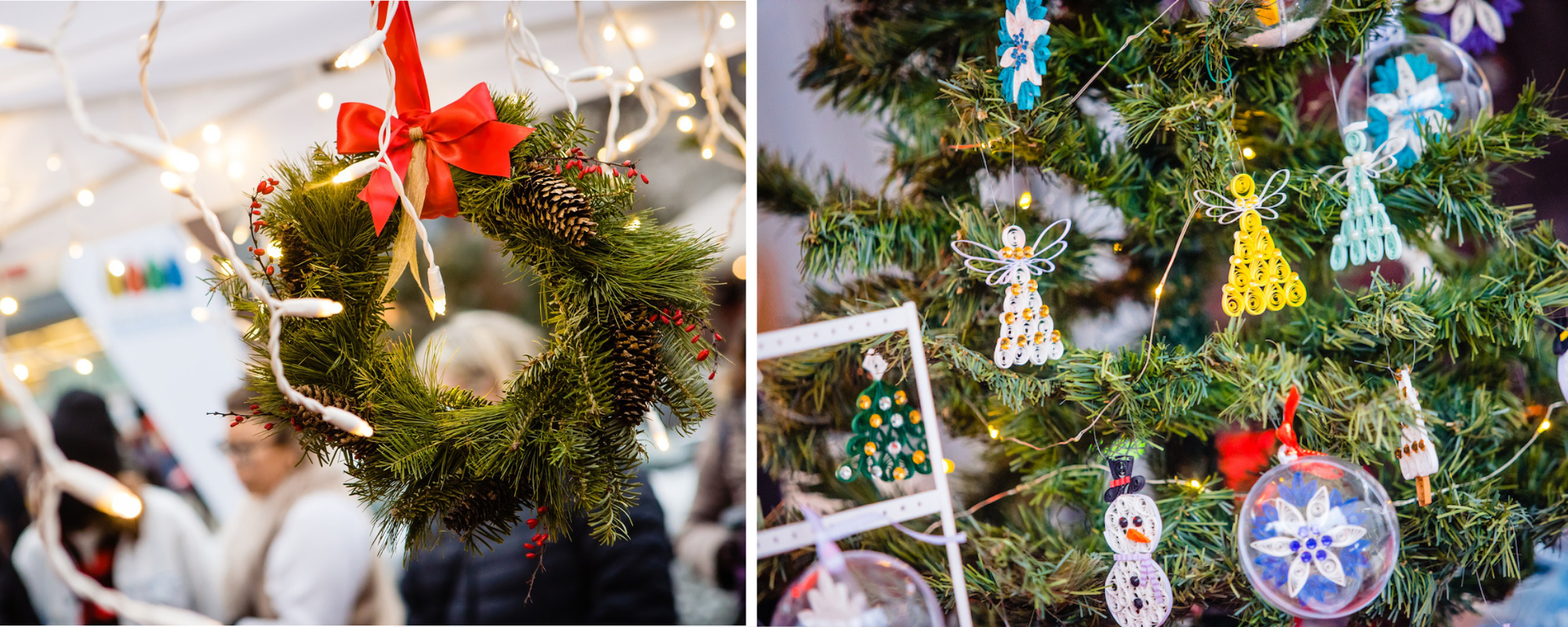 - Clubs and Activities
As well as community events, the initiative also improves community cohesion by promoting local clubs and activities, such as yoga, paddle boarding, cycle groups and triathlon training.
In fact, Brian reported that this connection to the community was also helpful during the pandemic. Not only did the Resident's Association organize a socially-distanced scavenger hunt but the initiative also created cross-country ski trails at Christmas Park and the Recreation centre that were such a success, they've now been adopted by the City.
"We were all volunteers, the group mobilized, we found a design and built the tracker and the trails. Essentially, we proved the model, and it was such a success that once the City saw the value these brought to the community, they adopted and now maintain them."



How much is membership?
Membership costs $20/year for each household, and the fact that it's paid definitely lends weight to the group's influence. "The fact that we have paid membership is an important signal to the City that we're representative and credible partners. It definitely gives us a voice to influence change", he stressed.

"Members receive email updates, are subscribed to our newsletter and can attend our AGO to have their ideas heard." Importantly, though, Brian explained that members can become as involved as they want, depending on the time they can give. What's more, membership isn't limited by postal code. Although core members are local, anyone can become a Friend of Beaurepaire, even if they live as far away as Australia!


How many members do you have?
People renew every year, and according to Brian, the organization ticks over at approximately 150 active members, with over 300 on their email list. He stated, "It's important we keep a good level of membership, to ensure we represent the local community and can engage people on change."


How can people join?
People wanting to become a member, or learn more about the venture, can check out the website and follow the Facebook feed. It's really easy to sign up and you can immediately start enjoying being a part of this vibrant non-profit Resident's Association.

What advice would you give to others who are considering setting up a similar venture?
According to Brian, it's vital to find something that rallies people. That way you'll get people engaged. "Start small, and with a group of like-minded people, and create community events that bring people together", he advised.

"When it comes to something like Marché Beau, it's also about reimagining a space. People can talk about what's missing but it's a chicken and egg situation. If people don't come the businesses don't exist; and people need something they want to come to, to actually turn up. The market provides the ideal opportunity for this as it's not a permanent fixture, and we've included live music to help encourage people to stay, which is good for the merchants, and good for the community."

In terms of management, he concluded, "From humble beginnings, we now have six Board members and about 50 people who get actively involved on steering committees or with more bite-size responsibilities such as traffic control and newsletter distribution. In essence, we've created an ecosystem where plans and ideas are created; some will come to fruition, depending on the collective interest and the existence of a team to drive it."


What about plans for the future?
Finally, we asked about future goals for the initiative. "We want to continue building on what we've achieved to date, and keep finding new ways for residents to contribute to the community,"he explained.
We hope this article has helped you understand the positive change you can bring to your local community. As Brian concluded, "This is resident power. People can talk about what's missing, but on your own, as just one voice it's really hard to effect change. But get a bunch of people together, put some work in and it's amazing what you can accomplish."